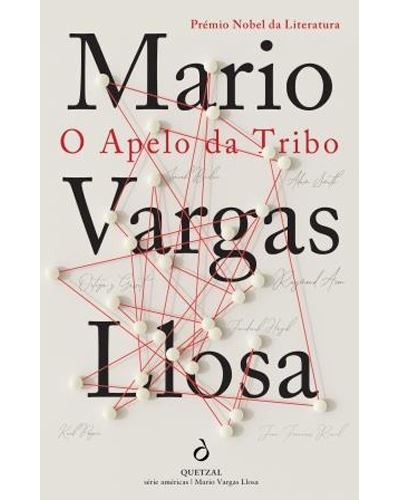 The Tribe appeal
The book of essays that is an intellectual and political history of Mario Vargas Llosa. As a book of biographical essays, "O Apelo da Tribo" is, at the same time, an intellectual and political history of the Nobel Prize for Literature: the path that started from a youth impregnated with Marxism and Sartrean existentialism, ended in liberal maturity and passed for the revaluation of democracy, helped by authors such as Orwell, Camus or Koestler.
In this book, the authors who are the object of study are the philosophers and thinkers he has read extensively, who have shaped his view of the world and the values he believes should govern contemporary societies: Adam Smith, José Ortega y Gasset, Friedrich August von Hayek, Sir Karl Popper, Raymond Aron, Sir Isaiah Berlin and Jean-François Revel.
+351 939873441 (Vítor Mário Ribeiro, CFA)
+351 938438594 (Luís Silva)
Future Proof is an Appointed Representative of Banco Invest, S.A.. It is registered at CMVM.