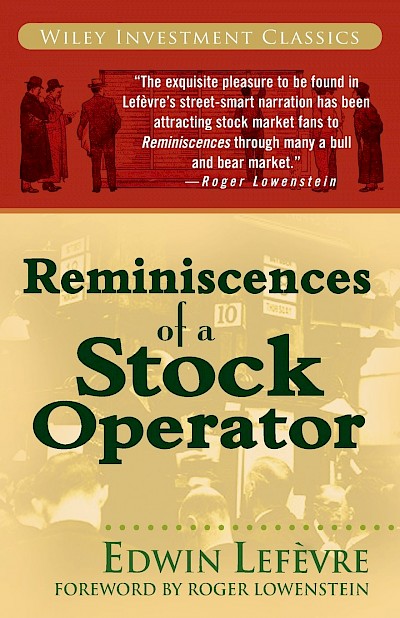 Reminiscences of a Stock Operator
Edwin Lefèvre was born in 1871. He studied Geological Engineering and Mining, but at the age of 19 he became a journalist and began trading on the stock exchange, becoming deeply interested in investments. But it was his writing career that gave him greater notoriety. He wrote 8 books but it was the biography of Jesse Livermore, one of the greatest Wall Street speculators of all time, Reminiscences of a Financial Speculator, published in 1923, that brought him notoriety and worldwide professional. This bestseller has references and references for investors around the world.
+351 939873441 (Vítor Mário Ribeiro, CFA)
+351 938438594 (Luís Silva)
Future Proof is an Appointed Representative of Banco Invest, S.A.. It is registered at CMVM.